Retreats, Meetings, &
Special Events
Retreats, Meetings, and Special Events
Hinton Rural Life Center offers a variety of indoor and outdoor gathering spaces and lodging options for business, church, civic, and nonprofit organizations for meetings, conferences, workshops, training events, retreats, and worship. Audio/visual equipment and Wi-Fi internet are available. We also enjoy hosting special events such as family reunions, weddings, birthday parties, and other occasions in need of lodging and/or indoor or outdoor gathering areas.
Catering for your event, by our dining staff, can be tailored to your group's specific tastes or event theme and be as simple as a hospitality station with beverages and snacks to an elegant banquet. Contact us at 828-389-8336 or info@hintoncenter.org for venue options and availability, rates,  and food/beverage options. You may also contact us using the message form to the right.
Moore Great Hall
This spacious meeting space located in the Lodge accommodates up to 160 people. French doors open onto the Lodge porch, offering rocking chairs and a scenic view of Lake Chatuge and the mountains. The Hall has a fireplace with gas logs, sound system, monitors, and Wi-Fi. Audio-visual set up is available.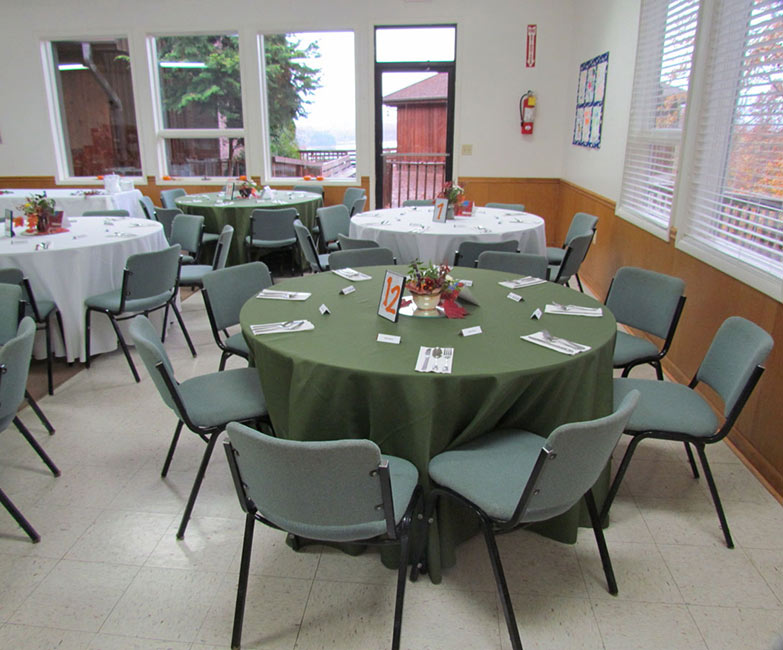 Dining Room
Located in the Lodge, the Dining Room seats up to 125 people. Meals can be arranged for groups of 10 or more. Guests go through a serving line for delicious Hinton meals, with salad bar available in the dining area during lunch and dinner. Beverages, including coffee, tea, and water, are also located in the main room.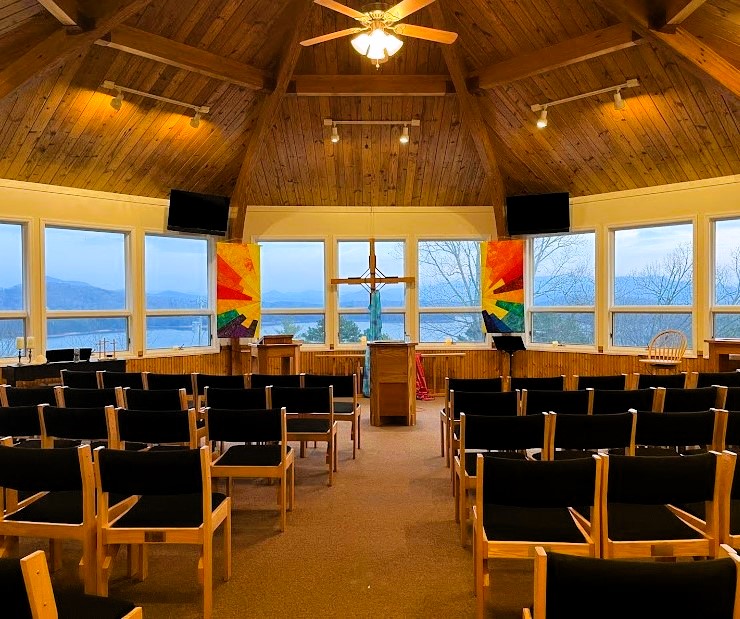 Dysart Chapel
The Dysart Chapel features large windows with views of Lake Chatuge and the mountains. There is seating for 100 people, electronic keyboard, and monitors. A baptismal font, podium, and tables are available, as needed. Hymnals and Bibles are on shelves in the entry area. Audio-visual set up is available on request.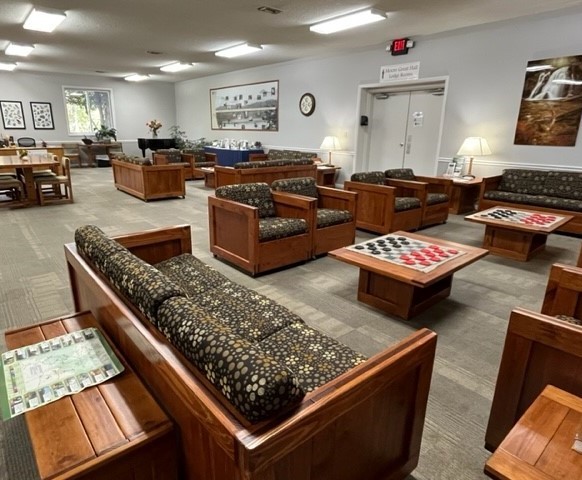 Lodge Welcome Center
The Lodge Welcome Center offers a comfortable space for  conversation, games, and personal work or relaxation. There is access to our Market & Gift Shop, Hospitality and Dining rooms, and restrooms. This space can be set up for resource fairs, receptions, silent auctions, and more.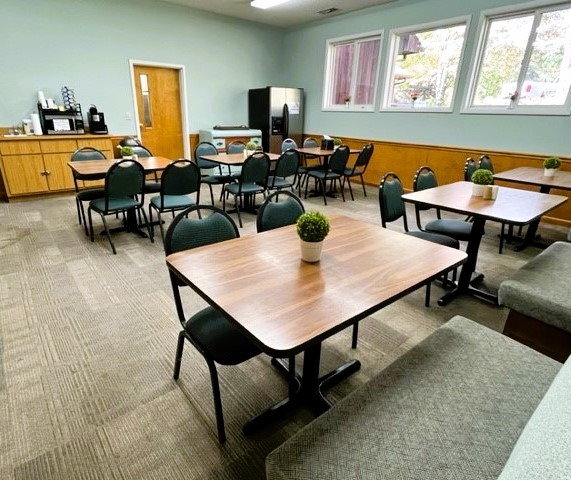 Hospitality Room
Walk through the Lodge Welcome Center to enter our Hospitality Room. Adjacent to the Dining Room, the Hospitality Room is a perfect venue for small-group dining, workshops, and meetings. The room has a Keurig coffee and tea station and refrigerator.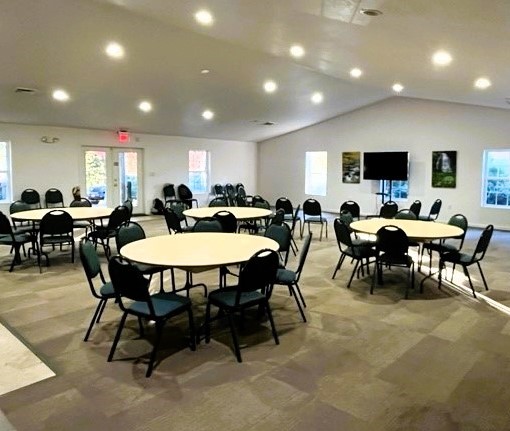 Young Commons Building
Young Commons provides a perfect location for receptions, trainings and workshops, family gatherings, and other events, accommodating up to 100. There is a kitchen, hospitality station for coffee/tea, and covered porch. Audio-visual set up is available.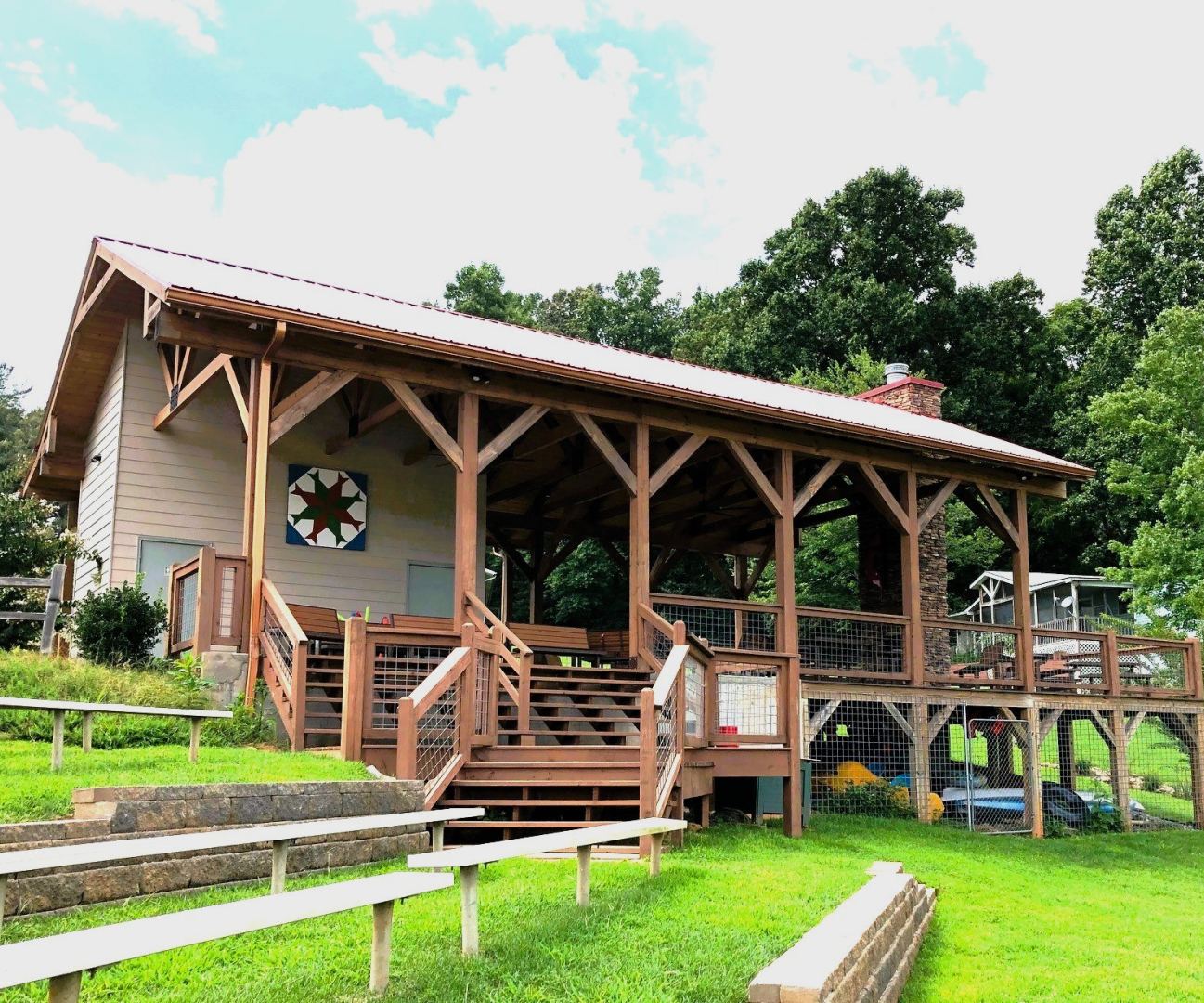 Lakeside Pavilion & Worship Center
Groups will enjoy this covered space with views of Lake Chatuge and the mountains that accomodates up to 72 people, with benches that convert to picnic tables. Offers restroom, fireplace, grill, and proximity to our swim/boating dock. Terraced seating area and cross are ideal for worship.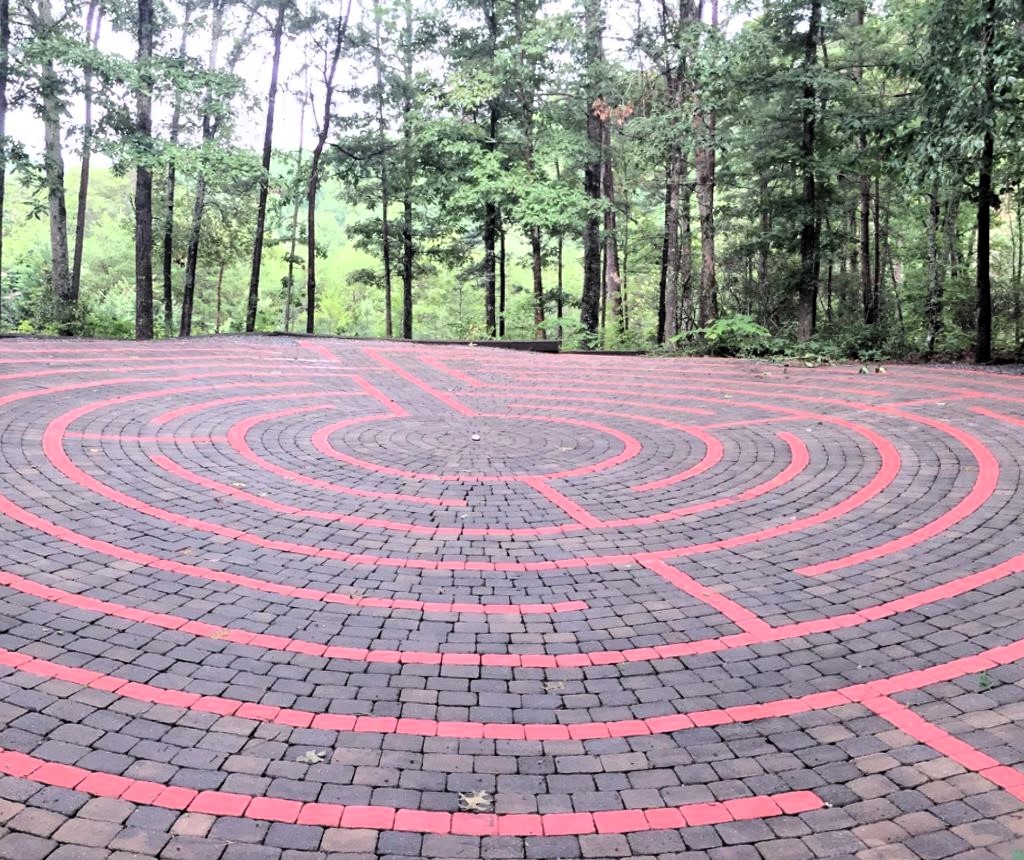 The Labyrinth
For centuries, Christians have used labyrinths as a walking meditation and a path of prayer. In addition to personal spiritual renewal, Hinton's labyrinth offers a unique and sacred setting for weddings and other ceremonies. It is also ideal for groups seeking a quiet and holy space for reflection, devotions, and worship.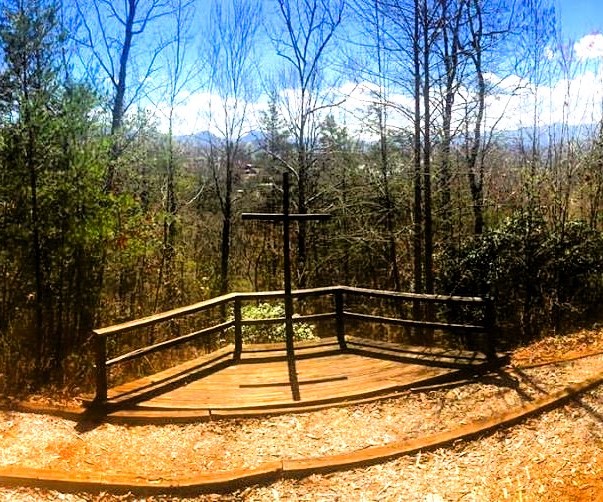 Vista Garden
Walk the hillside Vista Trail to reach the Vista Garden. This gathering space offers a special setting for group discussion, reflection, devotions, and/or worship. There is terraced seating that can accommodate large groups and, as you follow the rock-lined path up to the clearing above, a scenic view of the lake and mountains.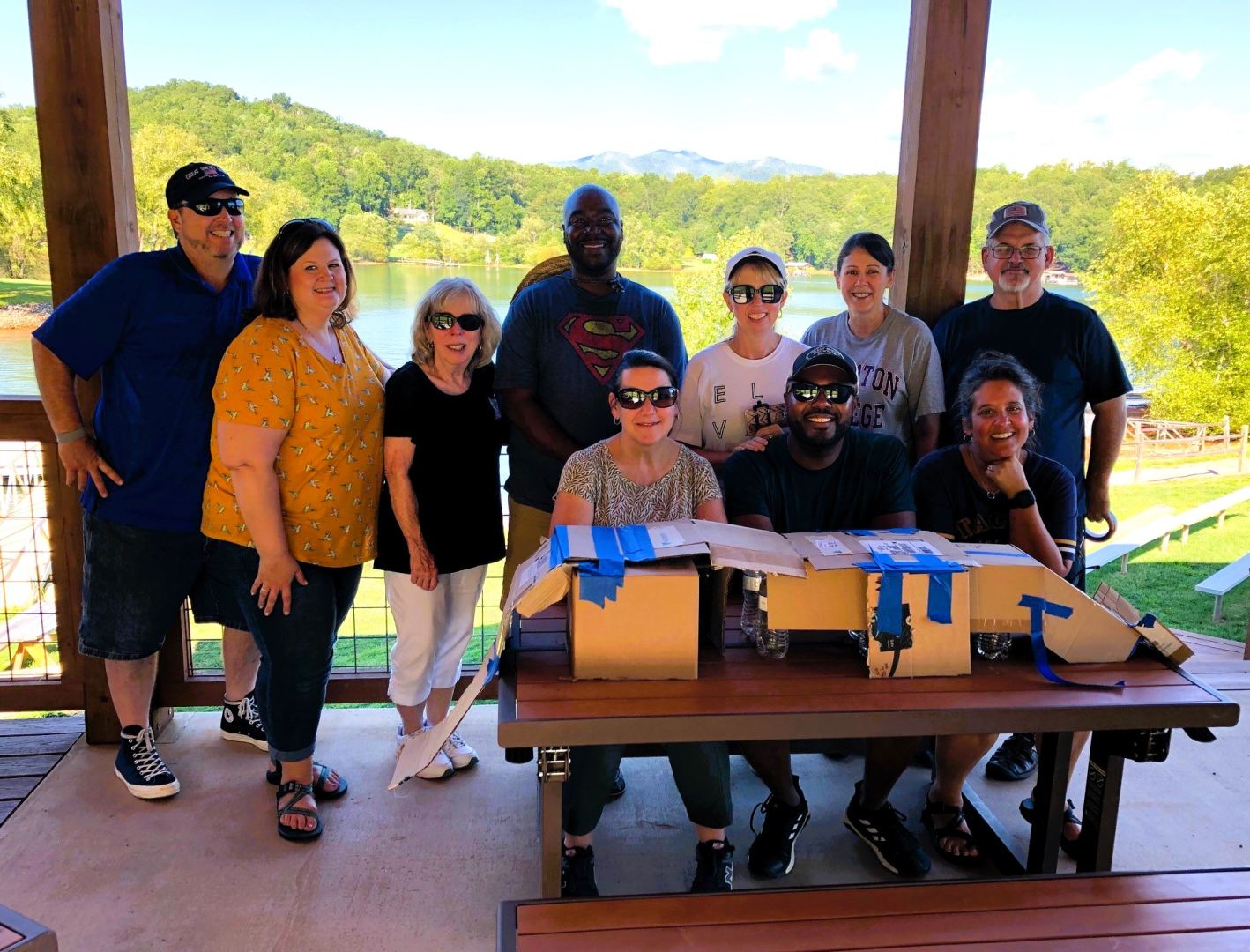 Hinton provides a unique setting for getting away from everyday routines for learning, relaxation, community building, and renewal. In addition to having lodging for groups of all sizes, Hinton offers a variety of meeting, gathering, dining, and worship spaces. Meal options include fresh fare created by our dining staff or preparing your own meals, if you're in a retreat house.
Enjoy campus amenities such as trails, gardens, cornhole, board games, fire pits, rocking chairs, and more. We also have cell phone service and Wi-Fi internet and can provide audio-visual set ups, as needed. For more on amenities, lodging options, local eateries, and area activities, use the buttons above.
Whether it's a family reunion, gathering of former classmates, or vacation away with long-time friends, Hinton Rural Life Center can provide your group with comfortable lodging, delicious meals, and enjoyable activities.
Hinton is open year round, so groups may gather and celebrate during holidays. Groups can choose to do their own meals, eat in our dining room, or enjoy a combination. Together you can enjoy campus amenities such as fire pits, our swim/boat/fishing dock, corn hole and horseshoes, rocking on porches, board games, and more. See the buttons above for more on our amenities, area eateries and activities, and lodging.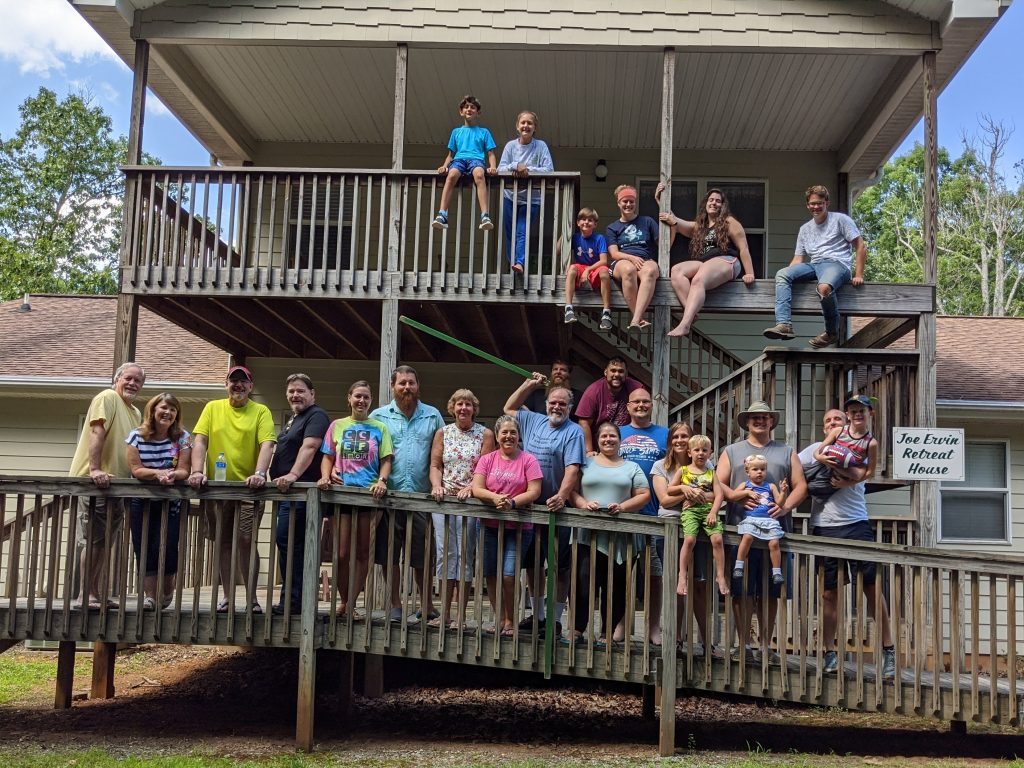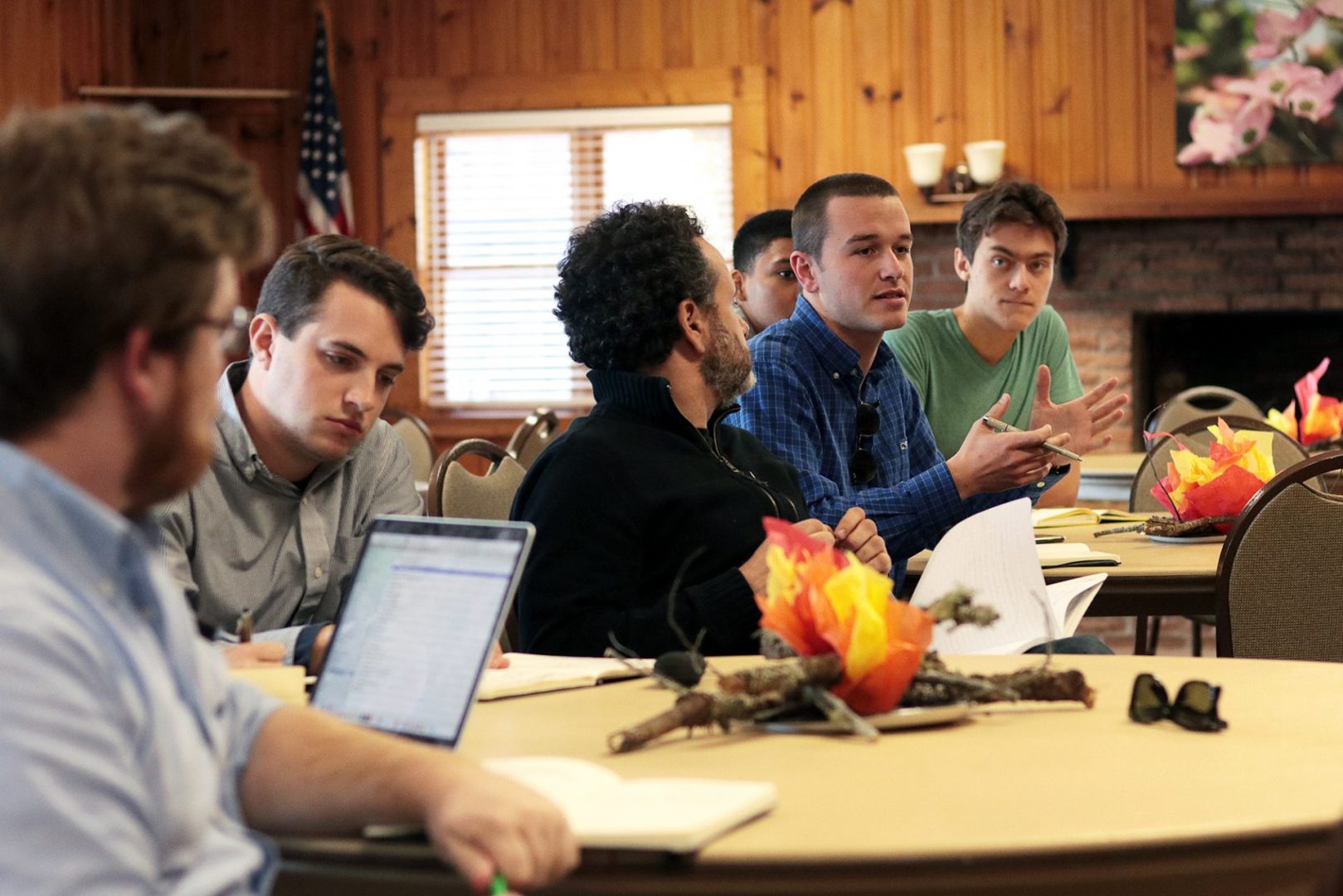 Meetings, Trainings, & Conferences
Let Hinton Rural Life Center host your next corporate or organizational event. With our multiple meeting and dining spaces, dining staff, on-campus accommodations, Wi-Fi and cell service, as well as audiovisual equipment, Hinton will help you offer the perfect event for your business, church, or civic/nonprofit organization.
Weddings at Hinton Rural Life Center are exceptional. We offer unique options for making your special day unforgettable.
Hinton's outdoor Labyrinth is a fabulous fair-weather wedding venue. Surrounded by the beauty of creation in a woodland setting, the Labyrinth has a simple elegance that transforms the ceremony into a profoundly sacred experience. Perched on a hill with sweeping views of Lake Chatuge and the surrounding mountains, Dysart Chapel is a favorite site for weddings. The chapel seats up to 100 guests and is a perfect year-round option. Another outdoor option is Hinton's Lakeside Pavilion and Worship Center. The Pavilion has a wood fireplace, restroom, and benches that convert to picnic tables. The lake and mountains provide a lovely backdrop for your ceremony.
Receptions can be held in Moore Great Hall or Dining Room in the Lodge or in our Young Commons Building. Hinton's dining staff can provide catering services and help you with menu planning. We can also assist you with clergy services, as well as vendors for flowers, decoration rentals, and music.
For out-of-town guests and members of the wedding party, we have comfortable lodging options and gathering spaces for your family and friends. Inquire today by emailing info@hintoncenter.org or call 828-389-8336 to start planning your ideal wedding.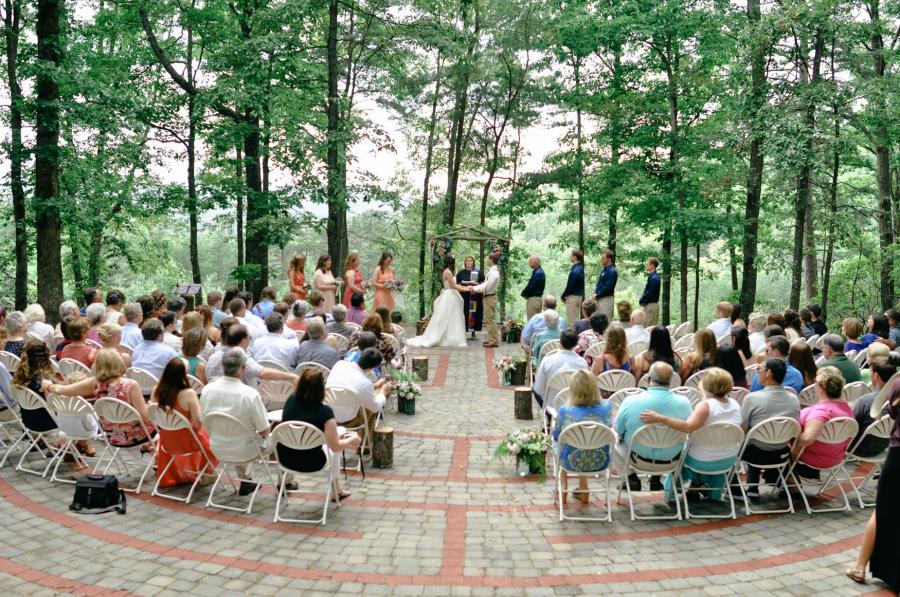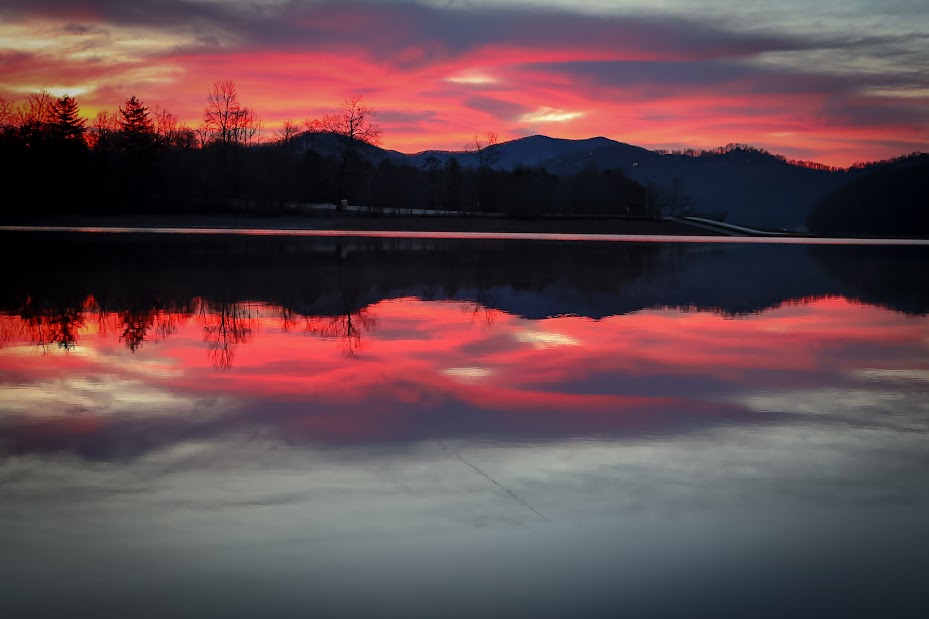 2330 Hinton Center Road, Hayesville NC 28904