Hinton Rural Life Center's 10-week Summer Mission Outreach program is a popular destination and service opportunity for youth mission teams! Open to participants as young as 12 (younger if parent is on the team), our summer program runs Sunday through Thursday and features three days of our Safe & Healthy Home Repair ministry, worship and devotional times, poverty awareness activity, Appalachian Culture Night, delicious meals, and fun Staff-Camper Challenges with our amazing crew of college-aged summer staffers. Groups stay in our Lodge or retreat house accommodations (with beds, linens, and bathroom for each room) and have the option to add a Thursday night stay, at no extra cost, to enjoy area activities.
2024 Summer Mission Dates
Week 1:  May 26-30
Week 2: June 2-6
Week 3: June 9-13
Week 4: June 16-20
Week 5: June 23-27
Week 6: June 30 – July 4
Week 7: July 7-11
Week 8: July 14-18
Week 9: July 21-25
Week 10: July 28 – August 1
Who Can Participate?
Youth groups, college groups, intergenerational church groups, families, individual adults
Youth 12 and older, and younger than 12 if accompanied by parent/guardian.
Required 1:5 adult to youth ratio, but we recommend a 1:4 ratio. Groups are responsible for providing their required number of adults.
We welcome all — faith-based or non-faith-based groups — who come to participate and serve fully and respectfully in all aspects of the Summer Mission Outreach program.
I Want to Bring a Group;
What Do I Do?
 INQUIRE about the date(s) you want to come. Contact Dawn Martin at 828-389-8336 or dawn@hintoncenter.org to check on availability based on your "guestimated" group size.
 REGISTER! Use the Group Registration Form button, in the Leader Required Forms section below, to register online. If you need a form to mail in or submit via email, contact Dawn. You'll receive an email confirmation.
 PAY your deposit to complete your registration, via PayPal (with online registration) or mail a check to Hinton Center. Without a deposit payment, you are only "penciled" in and your spots are not guaranteed. (See the Cost, Payments, & Forms section for more details!)
 LOOK FOR a Mission Outreach Covenant from Hinton after your register, or in January, and the Preparation Guide posted online in February. Read through these and respond as needed.
 SIGN UP for a Meet & Greet. These Zoom sessions will be in March/April for your group, parents, adult leaders, and other interested folks to learn more about summer missions at Hinton.
 SUBMIT all required forms by May 15 and your balance due at least 30 days before your mission week.
 ATTEND pre-arrival Zoom meeting for adult mission team participants and parents the Thursday before you arrive.
Cost, Discount, Payment Schedule
Cost to Attend — $395/person, all-inclusive experience
Early-Bird Discount! — If your first deposit is received by 1/15/24 and all forms are submitted by 5/15/24, you get a 10% discount for the entire group applied to your final payment amount, due 5/15/24, with forms. (For a group of 15, that's a savings of $592.50!)
Payment Schedule
DEPOSIT: Pay when register, $150/person; required to secure dates
SECOND PAYMENT: Due by 3/1/24, $100/person
BALANCE: Due 30 days prior to arrival
The All-Inclusive Experience!
MEALS: 5 breakfasts, 4 lunches, 4 dinners
LODGING: Beds, linens, towels provided; adjoining bathroom
PROGRAMMING & WORSHIP: Led by Hinton Center staff; includes 2 worship services, daily group devos (each participant gets a devo booklet), poverty awareness activity, Appalachian Culture Night, Staff/Camper Challenges, and more!
ALL project materials, tools, and supplies
LEADERSHIP: All programming, worship, and project leadership is provided by Hinton staff, which includes: Rev. Dawn Martin, director of program ministries; Nick Oliver, construction ministries coordinator; and our college-age summer staffers.
And, There's More . . .
TEXT MESSAGE updates for group leaders will be through Remind. Make sure you're getting them after you've registered.
T-SHIRT ORDERS — You can order for your group in advance at a discount; order due based on your arrival date. A Remind text will update you on how to check out the design and order.
Group Leader Required Forms
Participant Required Forms
Leadership Opportunities for Young People
College Summer Staffers
Each year Hinton equips 8 to 10 college-age young adults to work as our Mission Outreach Summer Staffers. Responsibilities include: helping to lead teams on Safe & Healthy Home Repair and other work sites; promoting safety protocols; facilitating lunchtime devotions; building relationships between our mission team participants, neighbors we serve, and other community members; and helping to lead worship, poverty awareness activity, Staff-Camper Challenges, and other programming. Summer Staffers are First Aid/CPR certified and have two weeks of training before mission teams arrive the last week of May.
This is a paid position, with on-campus lodging and most meals provided. The work week is Sunday through Thursday. Past Summer Staffers consistently reflect on time as significant in their personal growth and spiritual development. Many discern calls to seminary and/or vocations that combine academic interests with professional ministry and other careers focused on serving others. The application process opens in November.
Staffers-in-Training
Hinton is dedicated to encouraging and equipping young people for ministry, not only during summer missions with their church groups, but as they discern God's call to serve as young adults and beyond. Through pairing internship and missional experiences, Hinton hopes to foster the development of young leaders in ministry.
During Summer Mission Outreach, churches and mission team team leaders can identify young people who demonstrate leadership skills, show interest in missionally-focused ministry, and are open to exploring and discerning a call to ministry. If interested, these young people can become Staffers-in-Training (SITs) during their mission week. They'll get to know our summer staffers and learn more about they do, shadowing them for a half day, and having personal faith formation and discernment conversations with them, our Duke ministry intern, and others in ministry roles.
The SITs will engage in summer staff devotion time, lead lunchtime devos, talk with other youth and homeowners, and learn about working in a missional ministry setting. After their mission week, the SITs will receive follow-up resources and opportunities from Hinton to help them continue to grow in their faith and servant leadership abilities. Rising high school juniors and seniors and college freshmen and sophomores would gain a lot from this program. Those who have participated as SITs and completed their first year of college will be encouraged to apply to serve as a College Summer Staffer.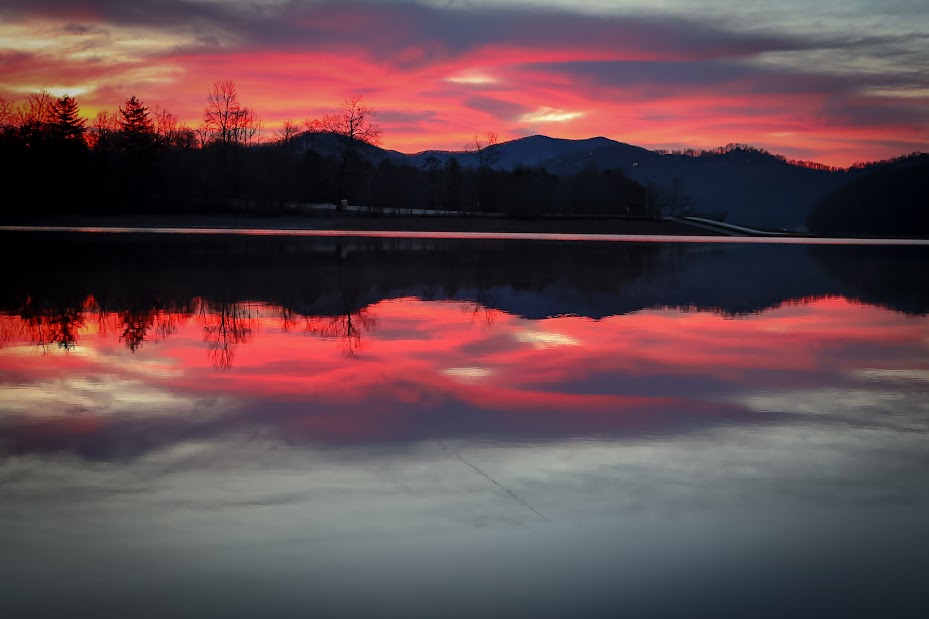 2330 Hinton Center Road, Hayesville NC 28904