Building Relationships, Loving Neighbor
Hinton Center's Mission Outreach Program offers year-round opportunities for mission teams, church and civic groups, families, and individuals. Serve for a week or weekend on Safe and Healthy Home Repair projects in our Appalachian community. Projects may include: building ramps, porches, and steps; underpinning mobile homes; painting; repairing floors; and yard work. We emphasize relationships! Through hands-on work and "walking alongside" our neighbors, mission participants open themselves to being served in return, learning that we all have needs and we can help each other.
Serve
We focus on serving Clay and Cherokee counties, NC, and Towns County, GA. We serve folks who live in poverty, many of whom are single parents, the elderly, individuals with disabilities, or people who are underemployed or unemployed. We encourage all of our volunteers to build relationships with the neighbors they serve and to learn their stories. Mission teams and local volunteers truly impact the lives of our neighbors. Since spring of 2023, over 50 homes have been worked on, with more than 200 projects completed. Our local Woodchucker volunteers lead the efforts in our firewood ministry, helping provide 700 truckloads of firewood annually. 
Grow
Our staff incorporate learning goals into every part of our mission outreach programming. One goal is for each participant to grow in understanding Appalachian culture and rural poverty. While there are unique dynamics and challenges, there are also unique assets. Another goal is spiritual growth. We offer intentional time for learning more about and reflecting on Christ's teaching to love God, our neighbor, and ourselves. Community building is also a goal, for your group to grow in relationship with one another and others you encounter.
Retreat
Your time at Hinton will include lots of physical labor, however, you'll also experience the hospitality of being a guest at our comfortable retreat facilities. Enjoy afternoons at the lake, playing corn hole, taking a prayerful walk at our labyrinth, and enjoying delicious meals by our dining staff. Although we focus on serving our local community, we also want you to have a formative time to rest, reflect, and renew.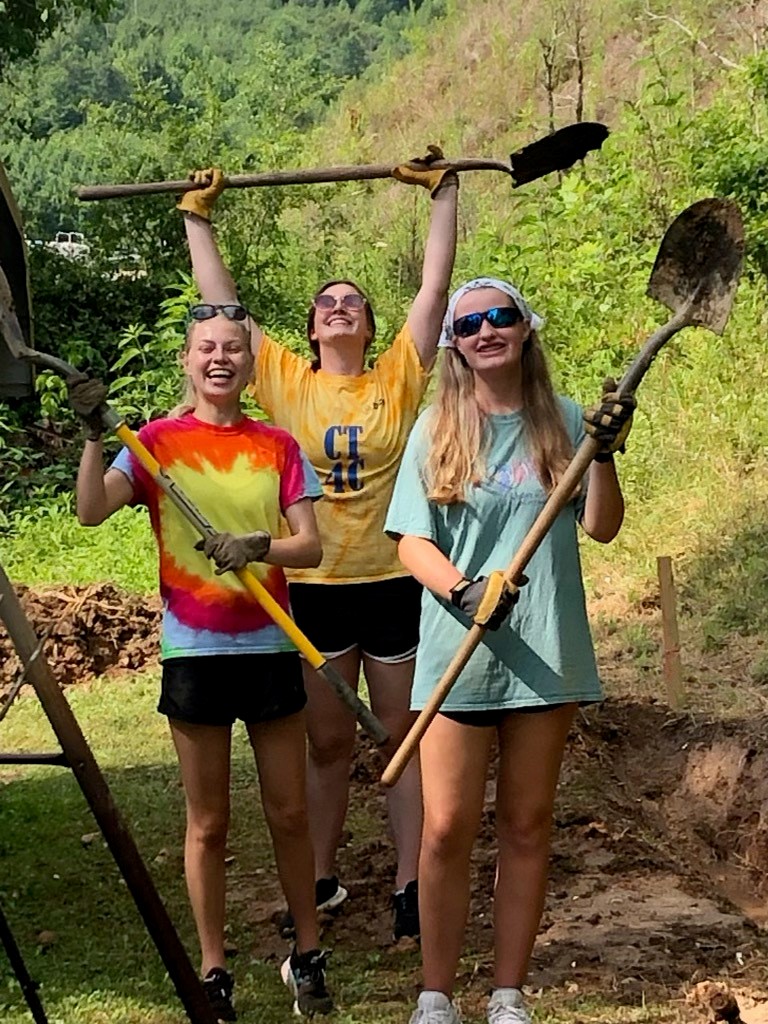 Hinton's work in our community to help improve the quality of life for all is informed by research. Our decades of home repair ministry and focus on housing illustrate this. The documents linked below include research and reports that have been instrumental in the evolution of our Safe & Healthy Home Repair ministry, described in the link for "A Quest to Improve Life in Southern Appalachia" by Hinton CEO & President Dr. Jacqueline Gottlieb.
Hinton Rural Life Center's 10-week Summer Mission Outreach program is a popular destination and service opportunity for youth mission experiences! Open to participants as young as 12 (younger if parent is on the team), our summer program runs Sunday through Thursday and features three days of our Safe & Healthy Home Repair ministry, worship and devotional times, poverty awareness/perspective activities, Appalachian Culture Night, delicious meals, and fun Staff-Camper Challenges with our amazing crew of college-aged summer staffers.
Groups stay in our Lodge or retreat house accommodations (with beds, linens, and bathroom for each room) and have the option to add a Thursday night stay, at no extra cost, to enjoy area activities. Click the button for details, dates, rates, and forms!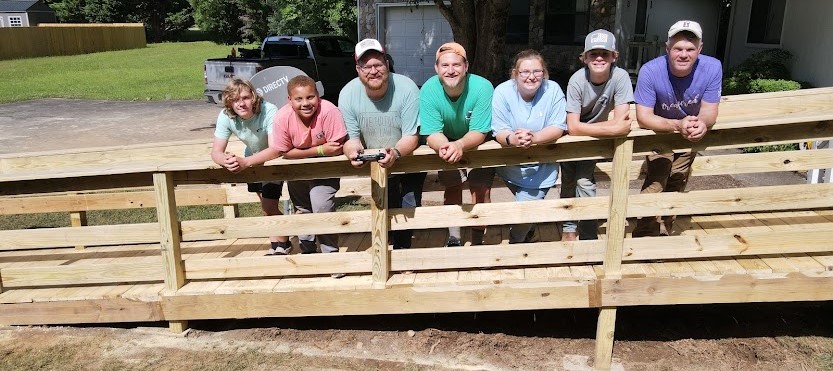 August to May Mission Outreach
Campus Ministry Groups
We love hosting mission outreach opportunities for campus ministry groups and student service organizations! Contact us to schedule and help you plan fall and spring break mission experiences or weekend options. You'll receive a discount package, and our staff will work with you to customize the experience you want for your group, working with your schedule and needs for worship, programming, and recreation time. Options can include Safe & Healthy Home Repair projects, working in our firewood lot, or helping maintain our Sanctuary Trails & Gardens or campus needs. Registration fees include meals, project materials, programming, and lodging.
Youth, Adult, & Intergenerational Mission Teams
Hinton offers options for weekend, partial week, or longer stays to accommodate your scheduling needs for a mission outreach experience for your youth, adult, or intergenerational group. Our staff will provide an engaging orientation and can customize programming based on your preferences, with options for worship, devotionals, Appalachian Culture Night, poverty awareness activity, and more. Service opportunities can include firewood ministry and "walking alongside" our neighbors with Safe and Healthy Home Repairs. You'll have lots of fun, too!
Family Mission Opportunities
In addition to our regular mission offerings that welcome family participation, such as Hinton's Summer Mission Outreach, we can also provide tailored experiences for families. This could be incorporating a time of service into your family vacation or creating a service-focused time together for your family at Hinton, whether for a weekend or longer. We understand that every family is unique and will work with you to create an opportunity that best fits your family and offers the experience you want to have. Serving together with loved ones can be transformational! Join us in our rural community as we build relationships and work together to make a difference.
August-May Mission Outreach Forms
Group Leader Required Forms
Participant Required Forms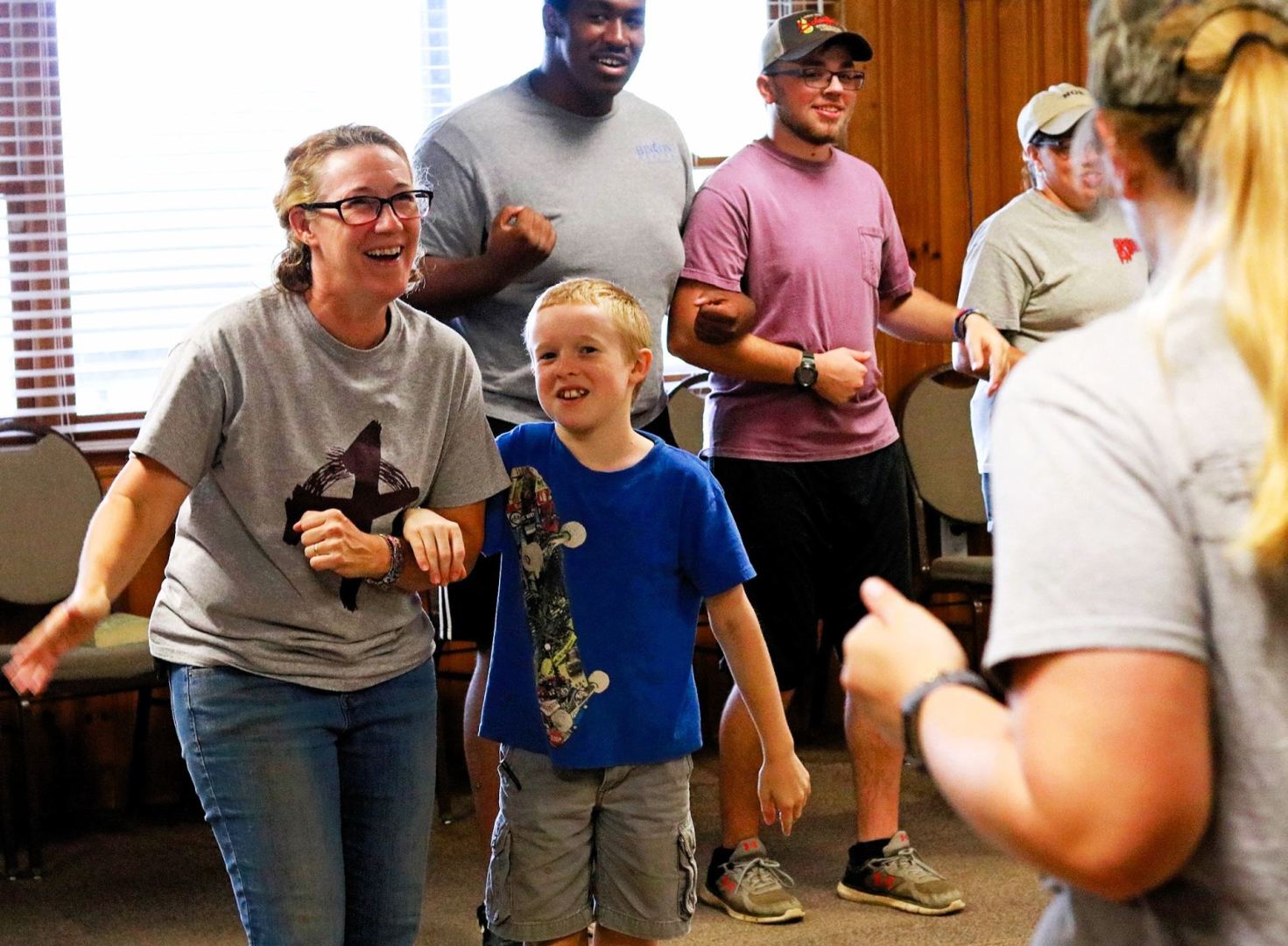 Local Volunteer Opportunities
Serve at Hinton Rural Life Center
Hinton Rural Life Center offers a variety of year-round volunteer opportunities for different ages, interests, and skill levels, for both individuals and groups. Whether you have a few hours, a day, a week, or more, there is a way for you to serve. Options include, but are not limited to, Safe & Healthy Home Assessments and Repairs, Sanctuary Trails & Gardens tending, firewood ministry, Christmas Care of Clay County, campus maintenance and landscaping projects, helping staff our Rural Poverty Simulation, Charity Golf Tournament, and office help.
Click HERE for our Community Outreach brochure, which illustrates a variety of ways individuals and groups can volunteer. Next, complete this online  Volunteer Interest Form, and our Community Connections Coordinator Jeremy Jenkins will follow up with you. For more details, contact Jeremy at 828-389-8336 or jeremy@hintoncenter.org.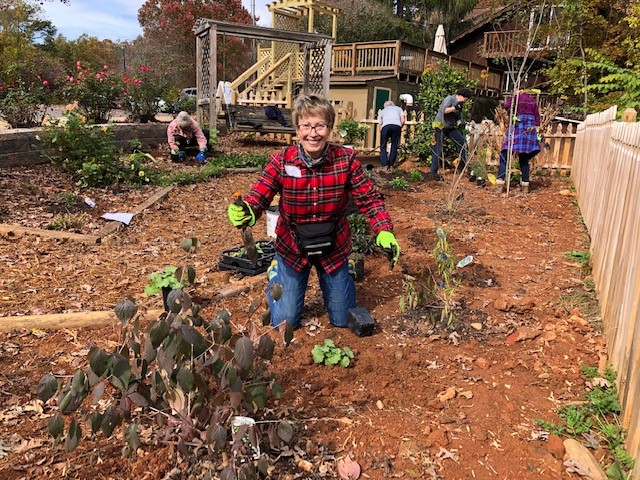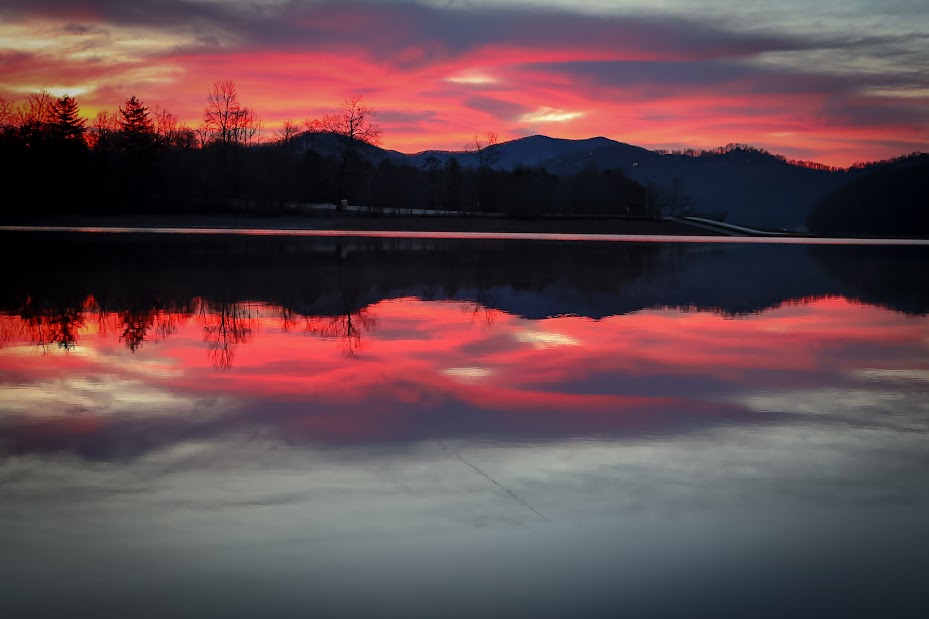 2330 Hinton Center Road, Hayesville NC 28904