About Hinton Rural Life Center
A Sacred Space to Retreat, Reflect, Renew, and Serve
Inspired by Jesus Christ, Hinton Center serves individuals,
congregations, and rural communities through retreat
ministries, educational opportunities, and missional outreach.
Hinton Rural Life Center is a retreat, conference, and mission outreach center in the Appalachian Mountains of Western North Carolina, where guests can retreat, reflect, renew, and serve. We offer meeting and event spaces, lodging for individuals, families, and groups of up to 200, dining, indoor and outdoor worship areas, and renewal and recreational amenities. Hinton guests "pay it forward," as our lodging and conference center revenues help support our community outreach programs.
As a mission outreach center, Hinton offers year-round opportunities for individual volunteers, mission teams, and retreat and organizational groups to work with us and "alongside" our neighbors in Safe and Healthy Home Repair ministry. Other service options include our firewood ministry and Ervin Sanctuary Gardens & Trails. With its outreach focus, Hinton seeks to enhance the long-term quality of life in rural communities. Additional initiatives include Christmas Care for children, local leadership training and networking, and mental health first aid training. Hinton also offers retreats, trainings, and resources for rural congregations and clergy.
Hinton is a nonprofit agency affiliated with The United Methodist Church, and we welcome all — all individuals and groups — who come in a spirit of acceptance and mutual respect. We invite you to experience Hinton Rural Life Center hospitality and to become a part of our community through your stay and/or service.

Beginnings: A Vision for Community
Hinton Rural Life Center began in the late 1950's with a vision, a building, and 4.5 acres of land in Hayesville, a small town in the mountains of Western North Carolina. Community members, with the leadership of Rev. H. Claude Young, Jr., of First Methodist Church, had determined a need for a large gathering space for the region. Velma and J. Walter Moore of Hayesville, who were members of First Methodist, got an idea they wanted to share and pray about with Rev. Young. They wanted to buy four acres of property and an unfinished lodge building from Alice Lanier Hinton, whose husband had passed away during its construction, and deed the property and lodge to First Methodist for community ministry. "It was such a good idea, we hardly needed to pray about it," joked Rev. Young as he recalled his meeting with the Moores. The purchase was made and the property and unfinished lodge deeded to the church. Mrs. Hinton provided funds for the lodge to be completed and named in memory of her late husband, Harold H. Hinton, of Athens, Georgia. There were additional contributions of money, materials, and labor made by people and churches interested in the development of a rural life center in this area. Over the years, as visitors increased and the Center's work in the community grew, particularly with participation and support from Methodist clergy, church members, and conferences, the decision was made to incorporate it in 1961 as Hinton Rural Life Center, an agency of the Southeastern Jurisdiction of The Methodist Church.
Present Day
Celebrating our 60th anniversary in 2021, Hinton Rural Life Center now has thirty wooded acres, with access to Lake Chatuge. Facilities include the Hinton Lodge, with Welcome Center, meeting and dining rooms, lodging, Hospitality Room, and Market & Gift Shop; three cottages for families and groups; Joe Ervin and Nadine Johnson retreat houses for large groups; four Hermitage cabins for individuals and couples; Gentry Building, with two guest apartments and Hinton's administrative offices; Young Commons building, for meetings and events; the Dysart Chapel; Lakeside Pavilion & Worship Center; dock for swimming, boating, and fishing; Joe Ervin Sanctuary Trails & Gardens, including a labyrinth, infinity path, and memory garden; Educational Tool Barn; and firewood lot.
Hinton continues to offer exceptional hospitality to support the rest and renewal of guests and, at the same time, provide leadership and impactful work to address the needs and challenges of rural communities through hands-on service, education and training, and local and regional collaborations.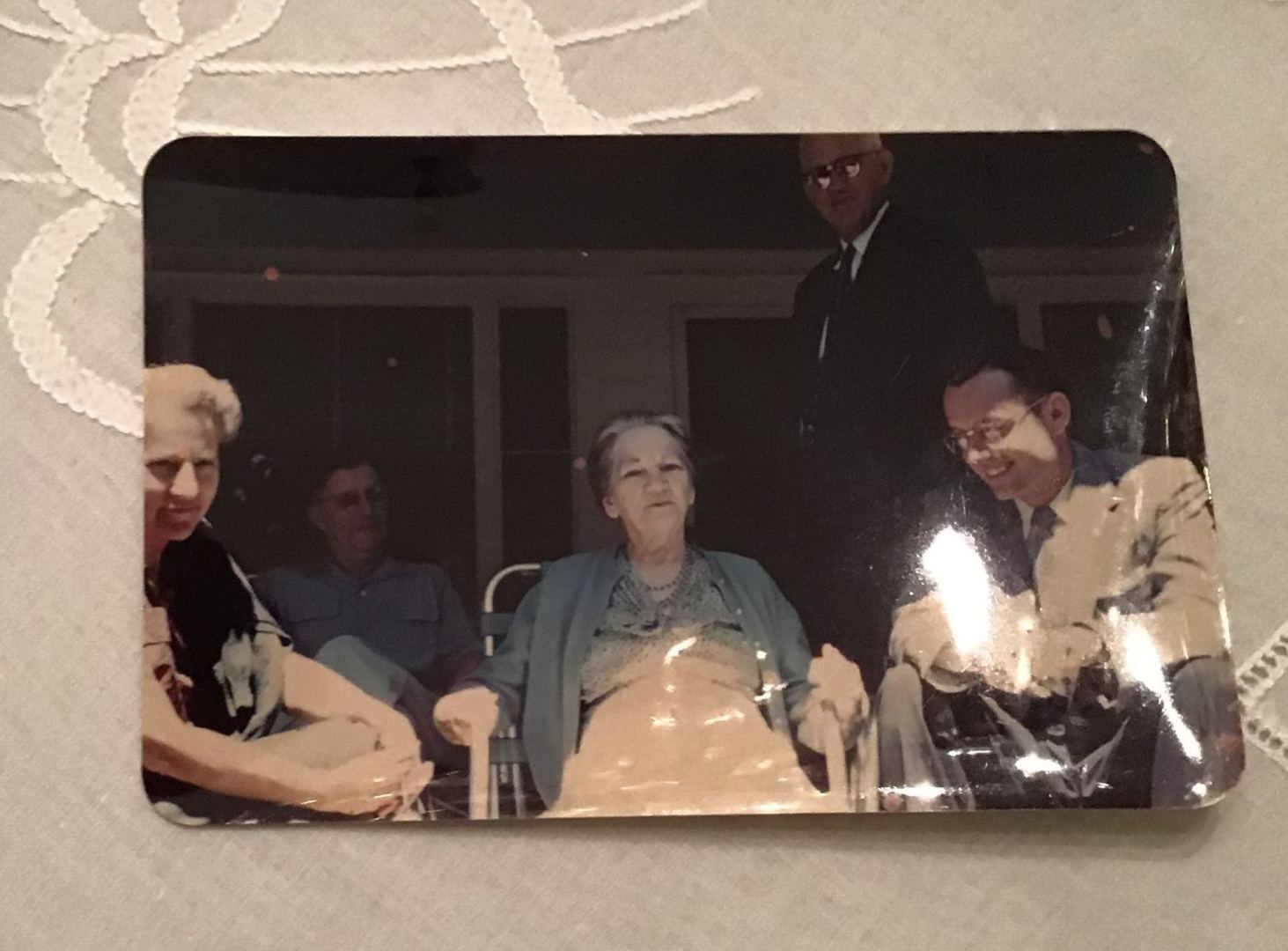 Dreamers, Donors, and Doers
Seated on the front porch of Grandview, the Hintons' Lake Chatuge summer home, from left to right: Velma Moore, J. Walter Moore, Alice Hinton, District Superintendent Rev. Frank Smathers (standing), and Rev. H. Claude Young, Jr., pastor of First Methodist Hayesville. Also instrumental, but not pictured, in Hinton's growth and eventual incorporation as an agency of the Southeastern Jurisdiction was SEJ president James Sells.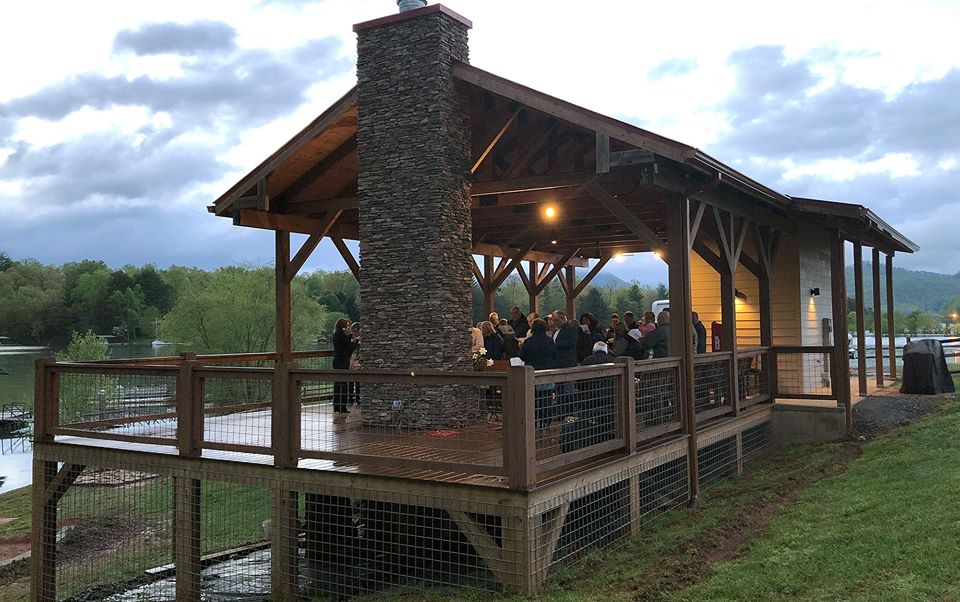 Hinton's Lakeside Pavilion and Worship Center was completed in 2018. Much of the construction labor was provided by United Methodist NOMADS volunteers. The first event held in the Pavilion was Easter Sunrise Service.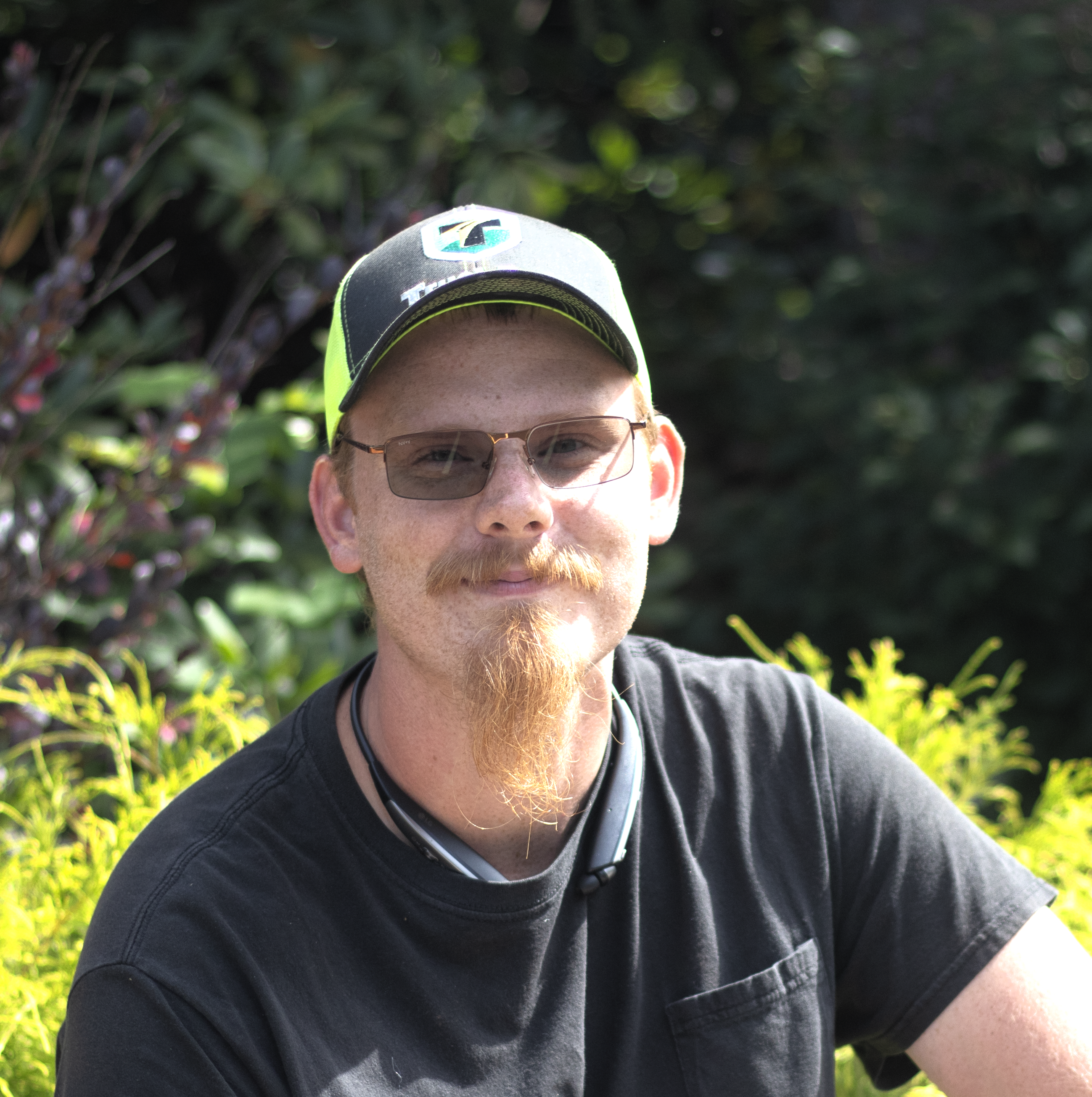 MICHAEL LEDFORD
Maintenance
HOUSEKEEPING STAFF:
Rachel Wood, Sue Prewett, Judy Watkins
DINING STAFF:
Denise Garrison, Kelsey Widener, Diane Elkins
Hayesville resident Bill Meldram was awarded the prestigious Heart of Gold Award at Hinton Rural Life Center's November Board of Directors meeting. Meldram, who has served on Hinton's Board since 2016, received the award for his unwavering dedication and exceptional and selfless service to the community.
read more
Welcome to Hinton's new and improved web site design, which we hope you'll experience as more inviting, informative, and user friendly. Some of the new features we hope you notice include: COMMUNITY CONNECTIONS panel on our home page, with quick links for those in our...
read more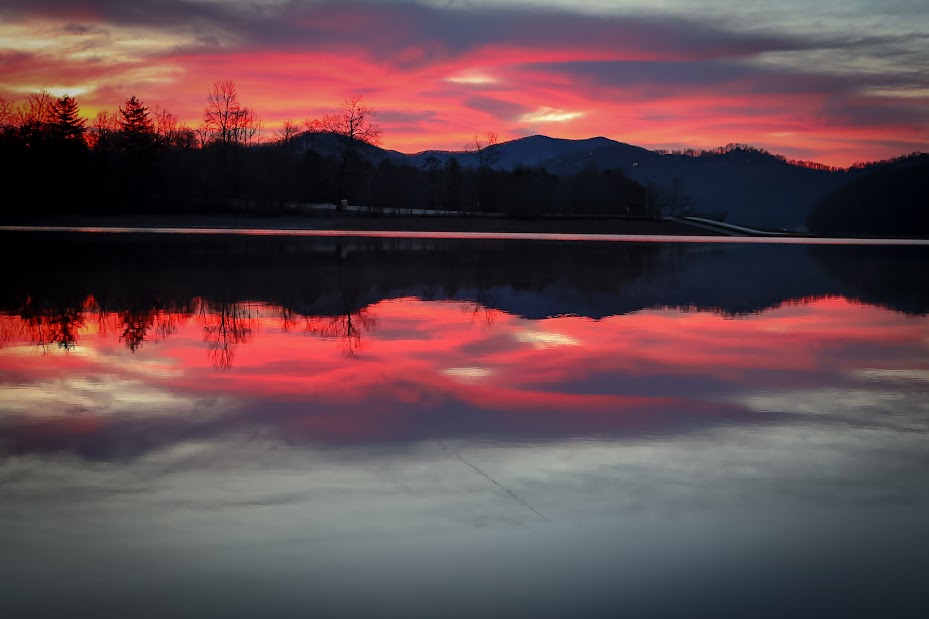 2330 Hinton Center Road, Hayesville NC 28904